EnergySmart Institute wins another award from the Emerging Leadership Council at the 2021 RESNET Virtual Conference for "Do you need a HERS rating?" video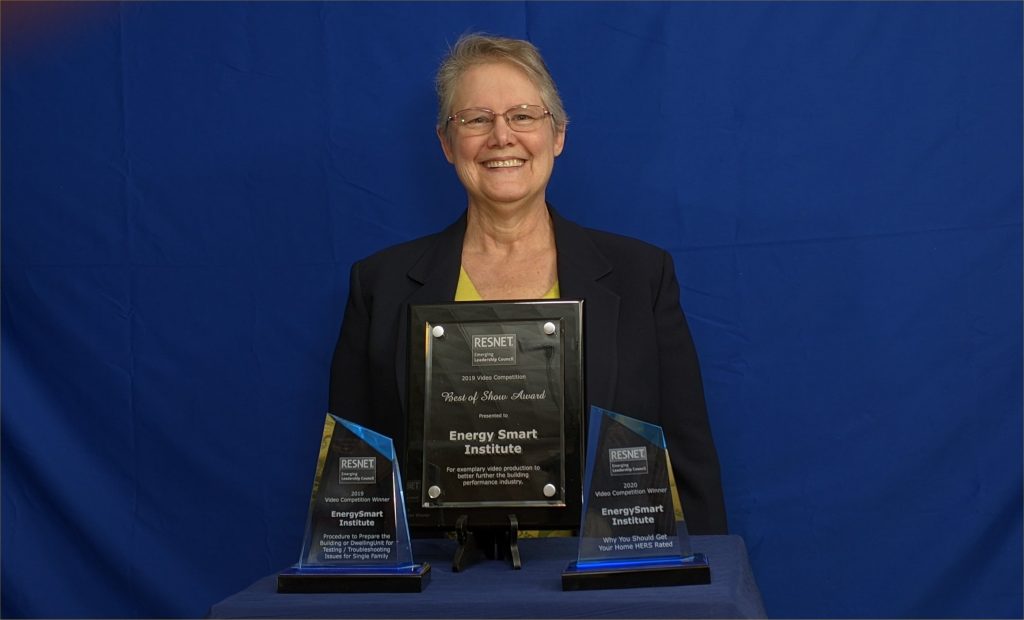 EnergySmart Institute won both the Emerging Leadership Award for Best Training Video and also the Best of Show in the 2020 RESNET Conference held in Scottsdale, AZ.
Congratulations to EnergySmart Institute for winning two prestigious awards at the 2020 RESNET Conference!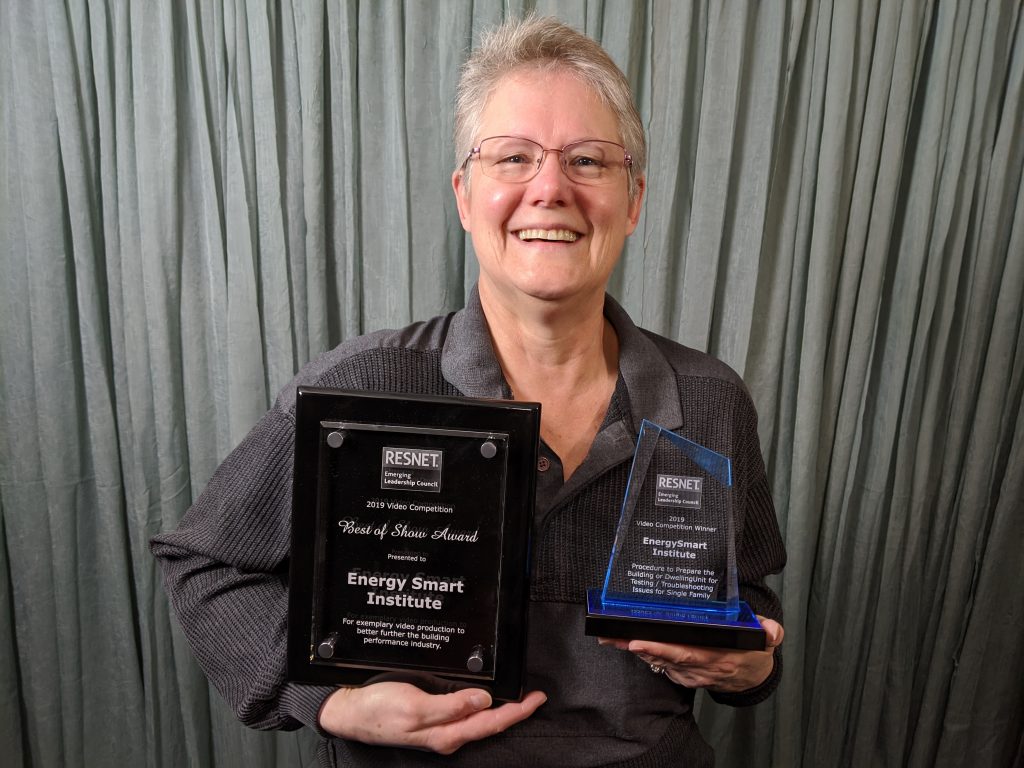 Shown in the first image is Sharla Riead, Principle Instructor at EnergySmart Institute.
The next photo is of the "Best of Show" Award that contains the following information: Emerging Leadership Council Award Presented to EnergySmart institute for exemplary video production to better further the building performance industry.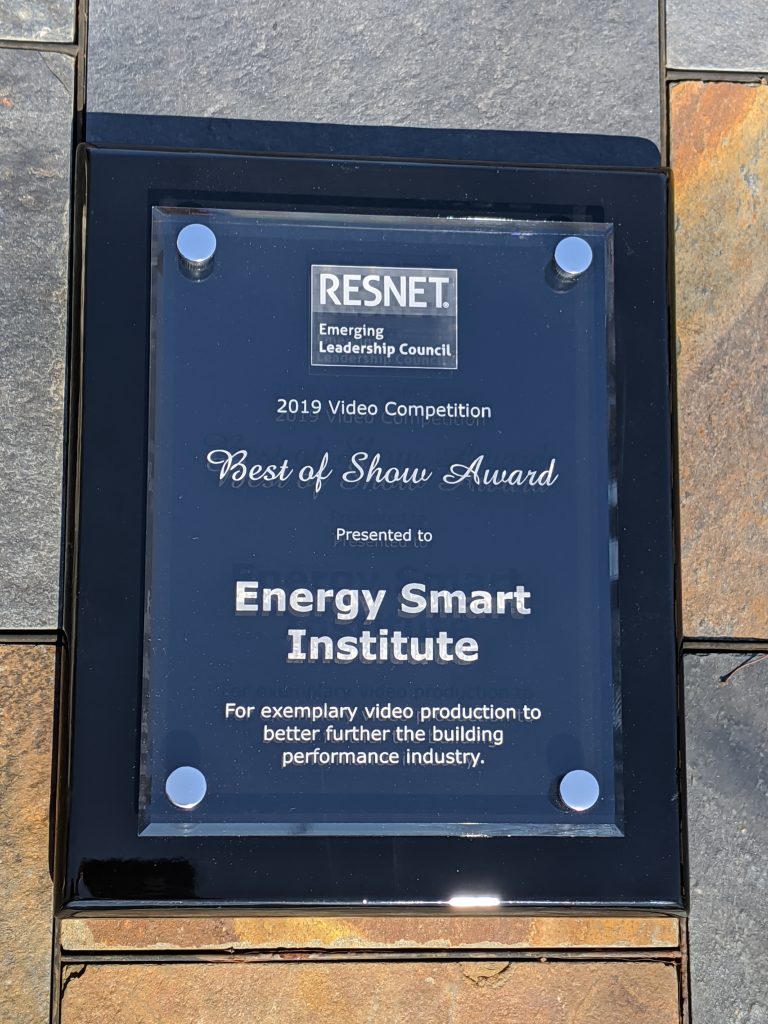 The next award is for the 2019 Video Competition Winner, also from the RESNET Emerging Leadership Council. The text on this award states: Procedure to Prepare the Building or Dwelling Unit for Testing/Troubleshooting Issues for Single Family. Attendees who watched this video stated that they were highly impressed with the quality and content, and that they can easily remember the main points highlighted in this video.