EnergySmart Contractors are trade specialists who understand and apply Building Science principles. An EnergySmart Contractor is fully licensed and insured and has taken the initiative and time to become trained in potential impacts of their work on health, safety, energy efficiency, and building durability. Homeowners can trust that Certified EnergySmart Contractors are educated and ethical, and will treat their homes as if they were their own.
What is an EnergySmart Contractor?
An EnergySmart Contractor is a trade contractor who understands energy efficiency, but also understands the building science principles of air flow, heat flow, and moisture flow.
The EnergySmart Contractor understands the "House as a System" thought processes and considers how changes made in in performing energy improvements can impact the entire system.
An EnergySmart Contractor takes into account the occupants' health and safety as well as building durability and understands the impacts of his or her specific trade on those considerations.
EnergySmart Contractors commit to initial Building Science education and to ongoing education as part of their certification.
They are also committed to ethical behaviors, maintaining their professional licensing and providing effective insurance levels for their work.
Benefits of becoming an EnergySmart Contractor:
Official EnergySmart Contractor Certificate - Show your clients that you are certified and understand Building Science.
Use of Certified EnergySmart Contractor Badge - Add the badge to your marketing materials, website and display it proudly on your vehicles and place of business
Recognition from EnergySmart Builders - RESNET certified EnergySmart Builders commit to having their homes third-party verified and inspected by Certified HERS Raters. Let them all know that they can count on you to perform your work in an EnergySmart manner in their new construction jobs.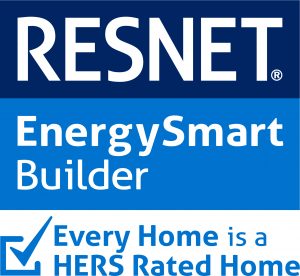 Ability to participate in Certified EnergySmart Home Performance Teams - RESNET has established the National Certified EnergySmart Teams program and Certified EnergySmart Contractors can partner with Certified Home Energy Raters to provide energy improvements for their clients.
Access to videos, information and courses developed for potential clients - To explain why they should hire a certified pro rather than attempt DIY projects, especially when those projects can impact their health, safety or building durability. (Resilience)
Listing on TimeForPros Website - The TimeForPros (aka: Time4Pros or T4P) website directs clients to licensed and insured contractors. EnergySmart Certified Contractors stand out with listings that feature the EnergySmart Certified Contractor Badge
Ability to Boost Market Exposure - Periodic marketing help will be provided in the form of newsletters and press releases to bring additional attention to your services.
How to Become Certified as an EnergySmart Contractor?
If you are ready to begin then you can take the "Building Science for EnergySmart Contractors" Course
Or try a free online on-demand course to see if this online training option works for you:
Register for this FREE informational course: EnergySmart Contractor Information