Sketchup for Energy Modeling
Course Details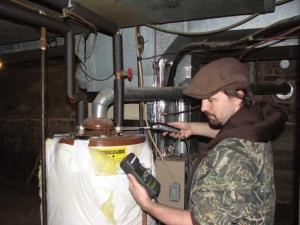 Cost: $25.00 | CEUs: N/A | Sign me up!
Sketchup Optimized for Energy Modeling Introduction Course
Sketchup (a Google product) is known for being relatively fast and easy to use. But it still has a learning curve involved, especially if you want to quickly determine the thermal boundary, areas, dimensions and more of a structure for an energy analysis. This online, on-demand course is presented by Josh Peterson, a highly skilled and credentialed energy software and Computer Assisted Design (CAD) expert and instructor. The building Josh is modeling in this course is an older single family home but the same techniques Josh explains can be used on other types of buildings as well.
Module 1
Sketchup Optimized for Energy Modeling Course Materials
Download an automated take-off program in Excel format plus a quick-glance printable PDF guide for this online, on-demand course. We advise that you have these materials ready as you watch the video.
Unit 1
Sketchup Optimized Online Course Materials for Download
Module 2
Sketchup Optimized for Energy Modeling with Josh Peterson Presenting
Please watch the video closely because moves at a rather rapid pace. Please remember that you can stop and review the video as often as you want and can log into your EnergySmart Institute account to view this video in the future. If you would like to receive a Certificate of Completion for this online course you will need to fill out a completion questionnaire.
Unit 1
Sketchup Optimized for Energy Modeling with Josh Peterson as Presenter
Unit 2
Sketchup Course Forum Link
Module 3
Sketchup Optimized for Energy Modeling Completion Questionnaire
If you would like to get a Certificate of Completion from the EnergySmart Institute for taking this online course then please fill out this Completion Questionnaire.
Unit 1
Sketchup for Energy Modeling Course Completion Questionnaire