---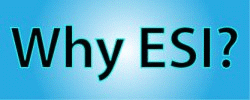 ---
Featured Online On-Demand Courses
Are you looking for a course to satisfy your recertification requirements from RESNET for a software training course for REM/Rate or Ekotrope? Try our latest course and get approved credit for both!
Modeling Water Efficiency Items in REM/Rate and Ekotrope
CEUs: 3 RESNET 
This course provides the required credit for Certified Energy Modelers and HERS Raters to meet software training CEU requirements!  It guides you through the water efficiency items found in most structures as well as those less common items such as recirculation systems and drain water heat recovery. You will learn how to calculate piping distances for various plumbing types, how to find and record water efficient items, how to determine from plans what type of plumbing system is expected, and the differences in accounting for these systems for single family versus multi-family structures. A description of and calculations for the new Hot Water Distribution System Compactness Factor from the 2021 IECC is included as part of this training.
Cost: $75.00
---
HERS Modeler Certification for REM/Rate and/or Ekotrope
CEUs: 36 ESC | 18 RESNET
Being a HERS Modeler is much, much more than data entry.  The ability to generate an accurate energy model is one of the most difficult and critical responsibilities of a HERS Rating.  This course provides information about home energy ratings, but also about the energy and construction considerations that must be made when developing an energy model.  Students can expect to learn construction math and building science as well as obtain a working knowledge of where the model data comes from and why it is important.  An understanding of what data are gathered in the field, what to expect from that field data gathering, and how to turn that data into modeling information and enter it into HERS Modeling tools is all included in this training.  YOU HAVE THE CHOICE: This course can be used to become certified as a HERS Modeler for the Ekotrope software or REM/Rate software or both!  ARE YOU A HERS RATER?  Brush up on your modeling skills and earn 18 CEUs at the same time!  This course has been approved as a CEU course by RESNET.
Cost: $545.00
---
ENERGY STAR Multifamily New Construction Certification for Raters, HERS Modelers, RFIs, and Code Officials
CEUs: 1.8 ICC | 18 RESNET
This fully online, on-demand course provides the required training for those verifying under the ENERGY STAR Multifamily New Construction program.  This is an EPA Approved training course for HERS Raters, Rating Field Inspectors, HERS Modelers, and Code Officials.  The training assumes the student has already taken the ENERGY STAR Single Family New Homes required training and builds from that base of understanding to provide the specifics required for the certification of Multifamily projects.  This course is current with the ENERGY STAR Multifamily New Construction, Version 1 / 1.1 / 1.2 (Rev. 02) checklists and includes information about what is coming in the Rev. 03 checklists.
Cost: $280.00 Are you looking for a Combo Deal? 
---

Online On-Demand Courses Available Anytime You Are Ready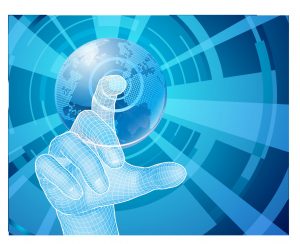 Our electronically connected world has changed many things, including how to access what you need to learn in the time that you have available. The online, on-demand courses on EnergySmart Institute (ESI) are developed by certified instructors and industry leading professionals who have first-hand knowledge of their subject matter.
ESI takes great pride that national organizations like the International Code Council, the Residential Energy Services Network (RESNET), the US Green Building Council and the US EPA ENERGY STAR® program recognize the educational quality offered in our online, on-demand courses.
There is an urgent national and international need to construct or rebuild housing, especially in light of the incredible magnitude of damage from recent disasters. Job growth for certified home energy raters and rating field inspectors is rapidly increasing, especially now that certified raters can perform energy code compliance inspections as part of the recent national and international codes. Programs such as LEED® for Homes and ENERGY STAR® rely on certified home energy raters to test, inspect and verify compliance with requirements.
If the world is to move from energy waste and inadequate, unsafe buildings into a more sustainable and resilient future then Home Energy Raters, Rating Field Inspectors and other professionals will be relied upon to help facilitate these changes.
ESI has courses specifically applicable for residential Home Energy Raters, Energy Auditors, Rating Field Inspectors (RFIs), and Code Officials.